Erstellt von WKF head office am Donnerstag 15. September 2016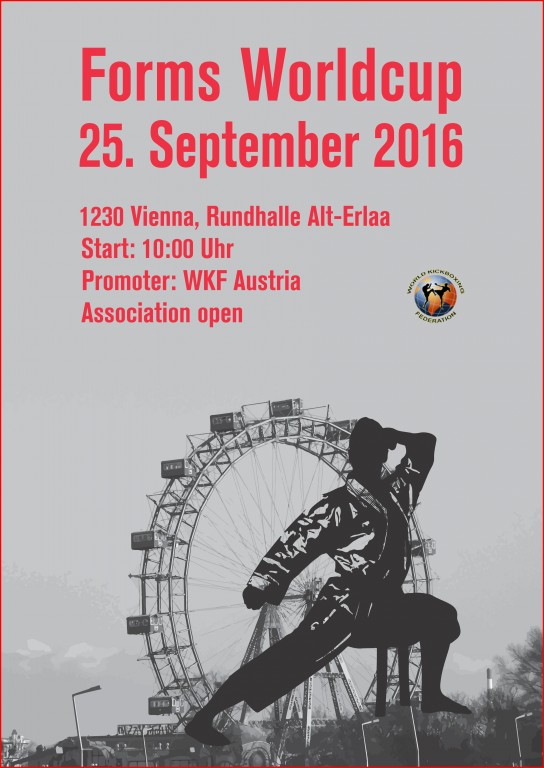 Open World Cup for all forms, style, teams and experts from all World wide Countries are welcome.
Invitation in English language is
here !
All international experts from all countries World wide are very welcome.
Martial artists from Karate, Taekwondo, Wushu and freestyle are on the schedule.
With weapons or empty hand, musical or non musical forms, every system and style is possible.
For further information contact Mr. Gerald DITTRICH by mail